IN CONTROL?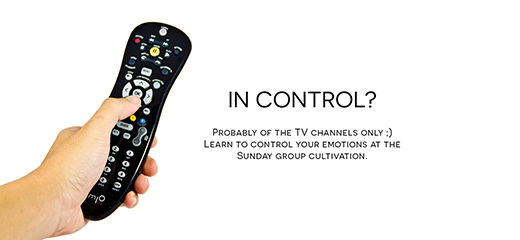 Probably of the TV Channels only. 
We want to be in control of our life, computer settings, handphone settings, work, home…etc. How about our emotions and feelings? Are we in good control of them?
Learn to be in control of your emotions at the Sunday Group Cultivation.
This Group Cultivation happens every Sunday, where you will meet a group of like-minded people to share and discuss with the Venerable.
---
Date: Every Sunday
Time: 2pm – 3:30pm
Venue: Venerable Hong Choon Memorial Hall, Level 1, Classroom 5.
Free Admission for ALL AGES (no registration required ;))
Programme
• Puja – Short Pali puja + Heart Sutra (in mandarin, it's easy!)
• Meditation – Short meditation
• Dharma sharing and discussion – Weekly themes with special topics on occasions
• Dedication
Please share with those whom you think will benefit from the session.