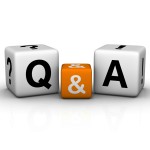 Below are some questions that I received from a student and my short replies.
Enjoy!
1) Does the concept of realms (6 realms, 31 planes of existence) belong to the Relative Truth (in the 2 Truths)?
The teaching on the realms comes from what the Buddha observed and is part of the conventional truth.
While seeing ultimate reality or ultimate truth is what gets us enlightened, we must also not forget about conventional truth or dismiss it.
eg, the driving convention in Singapore follows the left sided driving, where we drive on the left side of the road, and the driver is seated in the right side of the car.  It is not an absolute truth that driving must be done this way and is in no way morally more superior or wiser than the other driving convention, such as the one used in US.  But if one drives on the right side of the road in Singapore, one is sure to get into a lot of trouble! 😉
2) In the 2nd of the 4 Seals of Dharma, it states that All contaminated phenomenon are unsatisfactory ( in the nature of suffering due to Karma and mental afflictions), how can realizing of Emptiness have an effect on negating this 'unsatisfactory-ness'?
Four seals?  Are you referring to impermanence, suffering, no-self and emptiness?
It states that all conditioned (not contaminated) phenomena are suffering.
Realising emptiness, one sees that the objects of craving and attachment are as illusory as fleeting clouds in the sky, ephemeral, insubstantial and … that even if one wants to cling onto, there is nothing that one can cling unto.
Conceptually, one may understand it but one may still be form attachments.  It is when one truly sees that there is really nothing permanent, independent, substantial or inherent out there, that one's cravings and attachments gradually and ultimately ceases.  With that, one stop having unrealistic expectations of how things can or should be.  Worry, disappointments, stress etc ceases consequently.
3) What is the difference between exhaustion of negative karma and purification of negative karma? What happens to the negative karma when it is purified? If karma can be purified, then why didn't Maudgalyāyana purify his negative karma and had to 'pay' with his life? What happens to a person's karma when he reach Enlightenment? Must a person's 'Negative Karma bank' be emptied before he can attain Enlightenment?
Good question!  Exhaustion of karma, negative or positive, refers to the ripening of them while purification of negative karma refers to 1) repentance of negative karma, ie acknowledging the err in those actions and making a resolve not to repeat.  This resolve is the mental state that does not resonate with the negative karma and hence does not nurture the existing negative karmic seeds / imprints nor trigger their arising / ripening.
The negative seeds are still present but are not nourished nor 'activated'.
In this way, there is purification of negative karma.
One's "negative karma quota" does not need to be emptied before attaining enlightenment. But if a karmic seed has
already reached maturation and ripened into a fruit when the person reach enlightenment, then the results will be experienced by the enlightened one nonetheless.
4) All Buddhas and Bodhisattvas have Pure land right? Is it against the Buddha's teaching if one does not believe in Pure land? In the 18th of the 48 Fundamental Vows of Amitabha Buddha,  It promises that he will take all sentient beings that recite his name sincerely to his Pure Land when they die, what happens to our negative karma then?
All Buddhas have purelands.  Purelands are basically the result of the vows of the Buddhas to have a suitable place for sentient beings to learn and cultivate the Dharma.  More like a retreat centre than a heaven.
The negative karma has no condition to ripen, hence no suffering while in pureland.  But when a person cultivate up to a certain level, one returns to this world as a Bodhisattva and those negative karma, given the right conditions, may still ripen.  At that point, unlike an unenlightened being who will fret and be upset or filled with fear, an enlightened one would face the fruit with calm and equanimity.  He will willingly "repay" whatever wrong he has done.
5) If sentient being exist in different forms depending on their karma, does that mean there is a finite number of sentient beings, just that they take different form when they go through rebirth. (This was a question from a friend who majored in Maths! He said that if being reborn is to take different form only, surely there are a fixed number of beings around, minus those being who gained Enlightenment along the way). I remember at the end of the movie 'Little Buddha', a few kids was identified as taking the manifestation of the person who passed away, so one mental continuum could be reborn into a few bodies right?
The question of finite or infinite sentient beings is not answered, though in our Bodhisattva vows, we undertake to liberate innumerable sentient beings!
Whether or not there are finite or infinite sentient beings, if we have unrealistic expectations based on incorrect perception of ourselves and this world, then we are bound to suffer.  The reverse is true, of not suffering.
The movie "Little Buddha" … is a movie.  😀
6) Arhat exist within the 6 realms right? Can an Arhat accumulate negative karma? If they do, what will happen?
Arhats are those who are free from defilements.  In their final life after enlightenment, they would not accumulate negative karma anymore.
7) Does Karma exist outside the 6 realms?
As far as unenlightened beings are concerned, there are only the 6 realms that exist.
So the question is invalid to some extent.
Purelands can be seen as existing within the 6 realms, but not subject to the same nature of suffering, so some classify it as beyond the 6 realms.
In that sense, Karma do not function outside the 6 realms in pureland the way it applies for us.
8) There are 3 or 4 kayas/bodies, I find it quite confusing, could you help to explain it in a simpler way…
For a start, leave the kayas alone.  Focus on the teachings that help you work with your defilements, the challenges in your life.  That is more pertinent and helpful.
9) Avalokitesvara Bodhisattva dont want to gain Enlightenment because he want to help sentient beings, why is it that he can't help when he is a Buddha? What can a Bodhisattva do that a Buddha can't do?
It is not that Avalokitesvara Bodhisattva don't want to gain Enlightenment, he has already attained Buddhahood many eons back.  Now the condition is for Bodhisattvas to help to teach, so the Buddha manifest as a Bodhisattva.
When there is still the Buddha's teaching, like in our
world now, no second Buddha will appear because it would be redundant.
Buddhas only arise when there is no more Dharma teachings in this world.
Apologies for the delayed reply!!
Have a blissful year ahead!!  🙂