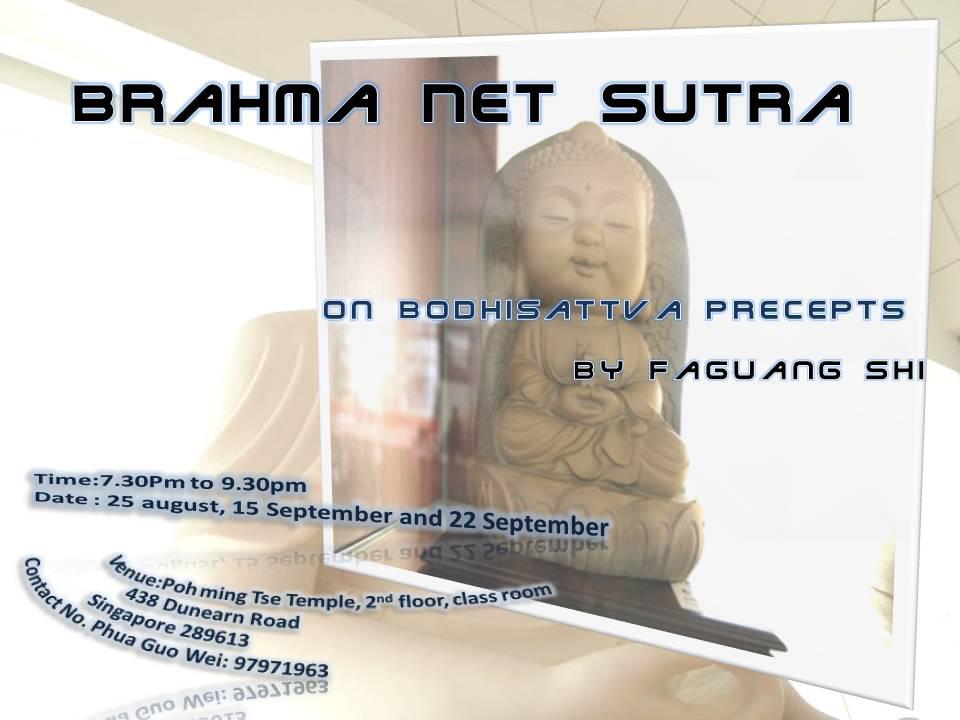 Introduction on Bodhisattva Precepts
Monastics observed the basic moral code in Buddhism, but in the Mahayana tradition, monks would additionally observe the Bodhisattva Precepts on top of the existing code. In Japanese Buddhism, new
monastic community was set up using the Bodhisattva Precepts exclusively.
Date : Thursday ~ 25 August, 15 September and 22 September
Time: 7.30pm to 9.30pm
Place: Poh Ming Tse Temple
438 Dunearn Road Singapore 289613
Dharma Series by Venerable Shi Fa Guang
Shi Fa Guang studied at Komazawa University, Japan. He received his bachelor of Arts(Buddhism) in March 2007. He further received his Master of Arts (Buddhism) in March 2009 from the same university and will be completing his PhD in March 2012
Ven.Faguang's emphasis on Buddhism's grounded practicality shines clearly for any open-minded seeker.
For any Enquires, Plez contact:
Su Hylan Ko 81619740
Phua Guo Wei 97971963