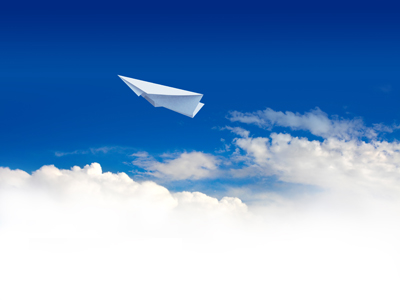 Go with the flow, they say.  Connect with our feelings, they say.
"I don't feel like eating" "I feel so happy" " I feel so sad" "I feel depressed" "I don't feel like doing anything"
Sounds familiar?  It is becoming increasingly common to hear such statements.  Or more correctly, we are increasingly more more accepting of such statements.
It's good isn't it?  We are learning to be more empathetic and understanding towards others' feelings.  On one hand, it is good that we are becoming more caring and loving by recognising what others are going through.  We start to connect with one another at a deeper level.  On the other hand, this emphasis on our feelings is starting to show its flip side:  Just as one can feel good, one can feel bad as well.
A long time ago, it is common to hear woman's heart (decisions) described as the traffic lights, flipping this and that way every now and then.  Also, people's feelings (emotions) like the weather, unpredictable and ever changing. Dear reader, are you affected already?  Has these few lines of words affected your feelings yet?
Like the clouds in
the sky
Don't fret.  I think man's heart and emotions are rather similar, also subject to change and sometimes unpredictable.  We all just lie on varying degrees in a spectrum.
So …. feel better?  That's how easy our feelings, as in emotions, changes.
Like the clouds in the sky, our feelings come and go.  Or like when someone fart, if you let it dissipate, then the smell goes away.  If you hold on to it, trap it with a plastic bag, then the smell stays with you.
These days, we are becoming increasingly absorbed in our feelings.  There is nothing wrong about being aware of how we feel.  Our feelings are important, and I'm not here to trivialise what others are going through or are feeling.  But if we start giving it so much importance, over-importance and over-emphasis of our feelings, then we are headed for trouble.
Giving our feelings too much emphasis reinforces them and allows them to persist.  They stay as long as we allow them to.  It's nice to want positive feelings to stay and persist.  It feels really good to solidify them.  Unfortunately, the same psychological process that give rise to positive feelings can give rise to negative feelings too.  And as long as we get used to letting positive feelings stay, persist and solidify, this mental habitual tendency is the same mechanism that can allow our negative emotions to stay, persist and solidify.
When we feel good, then it is over the top elation.  When we feel bad, then it is down in the rut, depression!
On the other end, some may ignore or deny their feelings.  Doing so, they may lose touch with themselves and allow negativity to pile up, only to blow up in their face, and often in others as well!  Chances are, one may also find it hard to be aware of others' feelings if one is not even aware of one's own feelings.
Instead of denying and ignoring our feelings, or becoming overly dependent or over-emphasising our feelings, perhaps there is a middle ground, a middle way.
Be aware when there are positive emotions arising, just as when there are negative ones.  But instead of holding on to them, like one may try to hold on to clouds (or fart!?), we should see that these feelings come and go, arises when there are conditions and goes away like the clouds in the sky.  Remember that feelings are impermanent.
We should shift ourselves mentally and emotionally
Where you are, try sitting with your upper torso slanted to the side at around 30 degrees.  Hold it there.  Hold.  Wait.  Ok, wait a bit longer.  Hold until you feel some strain and ache.  In fact, hold for one minute before continuing.
Did you do that?  Or did you shift your body when it feels uncomfortable?  If you shifted, congratulations!  Our heart and mind is much like that too.  If certain way of thinking or feeling is uncomfortable, we should shift ourselves mentally and emotionally, instead of allowing ourselves to hold onto such painful feelings.
We can and should learn emotional "aerobics"!  Like aerobics or yoga is on our body, it is initially not so easy on our mind and heart, for we are used to our mental habits of holding on!!  But like those physical exercises, if we learn to be malleable mentally and emotionally, then we can liberate ourselves from negative emotions that shackles us down.
The Buddha described our physical and mental faculties as like foams, bubbles, mirages, core-less, like a magician's trick, unreal, empty, void and without substance.
Go ahead and observe.  See for yourself.  Ehipassiko.
Diamond Sutra – Chapter 32